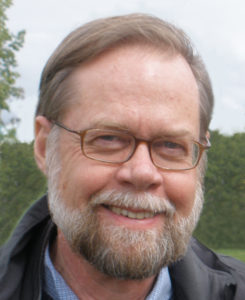 Erik S. Mustonen is a Senior Landscape Architect, urban designer, planner and project manager, with extensive capabilities and experience, from master planning through detailed design, construction documents and construction administration.
He holds a Bachelor of Architecture/Urban Design and a Master of Landscape Architecture (Honours) from the University of Michigan and is licensed to practice landscape architecture in British Columbia and California (#4794). He is Past-President of the BC Society of Landscape Architects.
His career of over 35 years has evolved in four continents in both private practice and public service, on a wide variety of project types in British Columbia, Alberta, Ontario, Manitoba and Yukon, California, Nevada, Minnesota, Oregon, Michigan, Malaysia and Saudi Arabia. He is a Parks Planner with the City of Vernon, British Columbia. He is a dual US-Canadian Citizen who has worked in English, French and German and has some Spanish, Arabic and Bahasa Malaysia.
Erik's vision is that landscape architecture can be a force for good in meeting the world's social, environmental and economic needs.
Mission Statement
Erik S. Mustonen is a landscape architect committed to enhancing the environment and people's lives, through creative, cost effective and sustainable parks plans and landscape designs.
Core Values
SERVICE – serve in the best interests the public, the client and the users of projects;
COMPETENCE – perform only work for which he is qualified, obtain adequate information to proceed and remain current with technological developments and best practices;
ENVIRONMENTAL RESPONSIBILITY – understand, preserve, enhance and restore the natural environment, and minimize the use of energy, water and materials in projects;
ECONOMIC SUSTAINABILITY – optimize the return for the financial resources; and
INTEGRITY – practice the profession with honesty, openness, fairness and respect.
Services
Erik S. Mustonen has provided services in master planning, landscape architectural design, project management and landscape-related studies.